Towards Zero Waste is a Shire initiative which encourages and assists residents and businesses in Cocos Islands to recycle, reduce their rubbish and buy more recycled products.
The 3 R's – Reduce, Reuse and Recycle – are a simple way to rethink the things that you no longer need and make a difference today!
The Shire of Cocos (Keeling) Islands will putting a lot of emphasis on this initiative in future editions of The Atoll newsletter to improve education and awareness on how you, as an individual, or business, can do your part in making a positive change in the community for the benefit of the islands.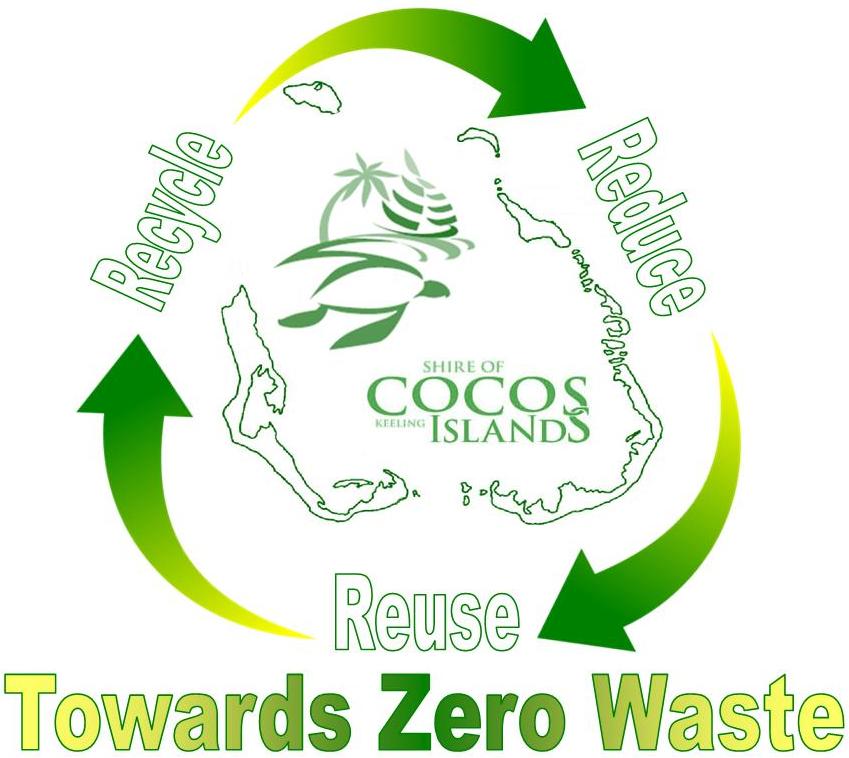 Watch this space!